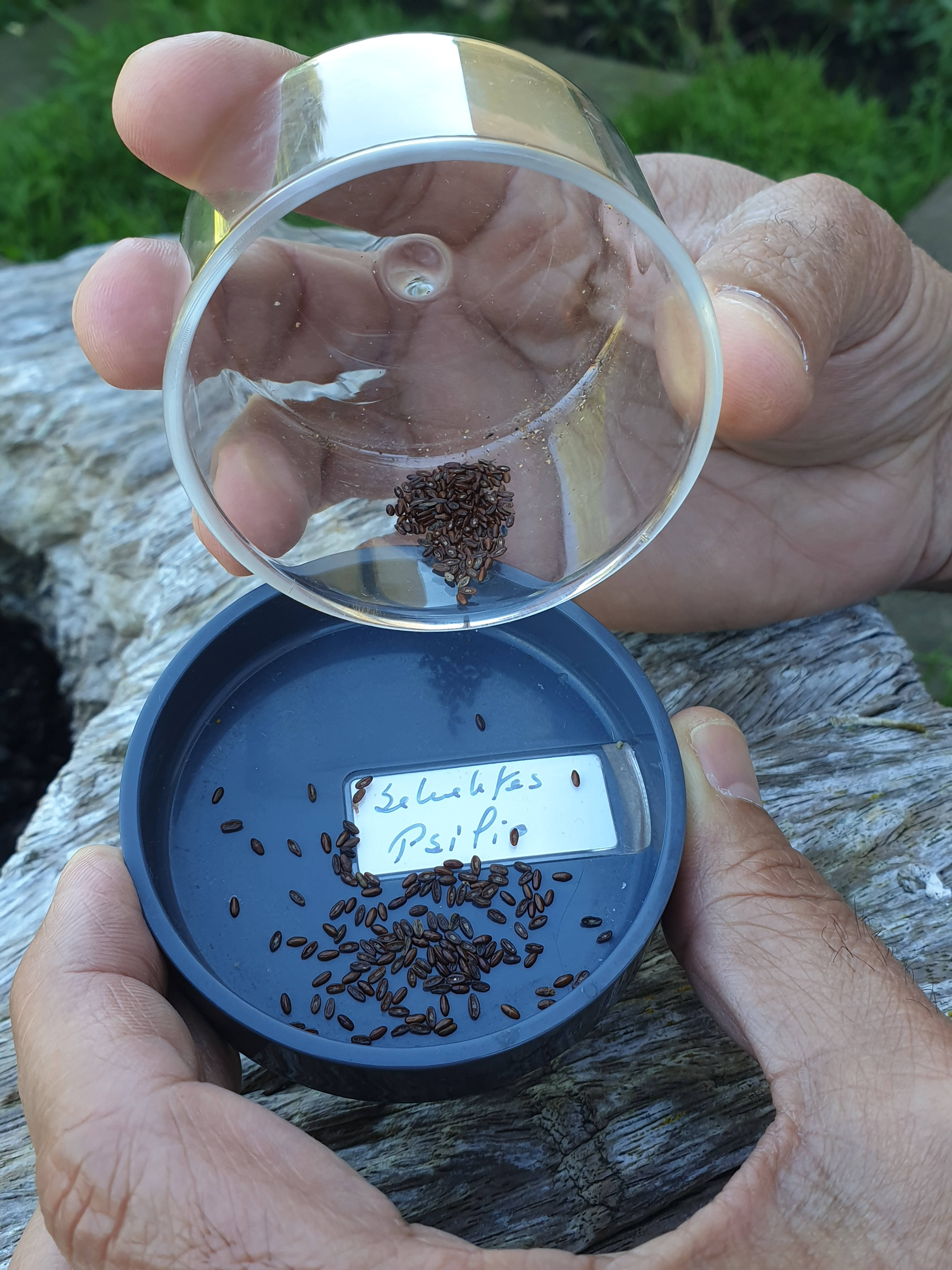 Psyllium

 (Plantago psyllium

)
Plant:
Native of India and Pakistan, the Psyllium plant, Plantago ovata, can reach 50 cm in height and has white flowers, attached to spikes at the ends of the stems, which contain up to 15,000 seeds. These tiny seeds that look like a flea, can be golden or black, contain no gluten, are a natural source of soluble fiber, mainly in the bark.
Psyllium helps to fight bacterial and fungal infections, in addition to being a powerful laxative, decongesting the intestine in situations of constipation, it helps regulate the intestinal system.
However, Psyllium has a great capacity to retain water, so it is recommended to hydrate it before consumption to avoid the risk of obstruction of the throat or esophagus. The fiber contained in Psyllium has the ability to increase up to 20 times its size when it comes in contact with liquids.
Properties:
Anti-constipation, laxative, stimulant, anti-diabetic and sweat are some of the properties of Psyllium, which is rich in fiber and minerals like calcium, magnesium, potassium, zinc or phosphorus.
Advantages:
cholesterol,

ulcerative colitis,

type 2 diabetes,

cardiovascular illnesses,

Crohn's disease,

anal fissures,

hemorrhoids,

constipation,

reduces appetite,

arterial pressure…
How to consume it:
Psyllium can be found in seeds, powder, capsules or oil. Consumption can be with seeds hydrated in water to join with fruits, yogurts, salads and other foods consumed daily. Consumption on an empty stomach contributes to the process of weight loss and laxative action, as well as lowering cholesterol levels.
For an infusion, put a teaspoon in a glass of water then let it boil, turn off the heat and let stand for about 10 minutes to make the infusion.
Contraindication:
Pregnant and lactating women, children under 12 and in case of intestinal imbalances. Never forget that it is advisable to hydrate the Psyllium seeds before ingesting them to avoid the risk of obstruction.
In addition, you must be aware that each organism is different and that there may be possible incompatibilities, total or partial, generated by its ingestion.
This text is an awareness. Depending on the season of the year and the moment in which you are, it is up to each Being to feel whether he should consume this food. The dosage and frequency depend on the nature and physical condition of each Human Being.
Learn more about seeds on:
Seeds are sources of life, but pay attention to its energy validity