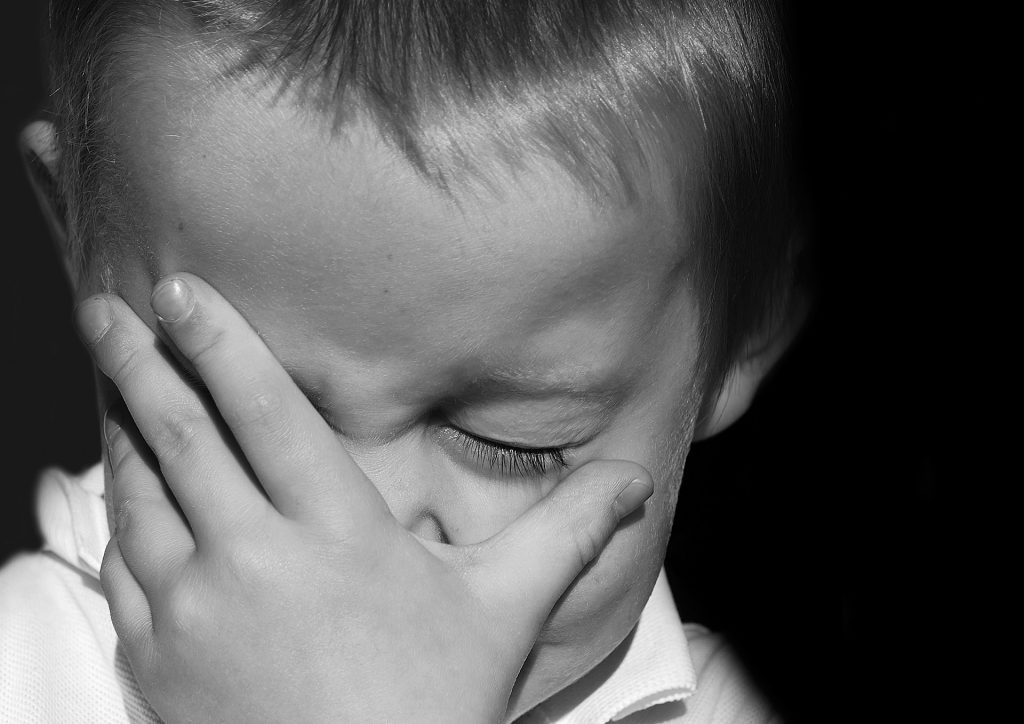 Indeed. The decision to not vaccinate is legitimate and consecrated in the legislation and in the Portuguese Republic Constitution, for example, read the article 41 or 68.
No one can be persecuted or deprived of its rights by virtue of its convictions. Furthermore, the right to paternity is an eminent social value, to which are also added personal convictions, protected by the rights of freedom of thought and of conscience, as well as the right to security, free choice in health, and the intimacy of the private and family life. Regardless of everyone's conviction, everyone also has the right to education.
They are all rights safeguarded in the Portuguese Constitution (Articles 26, 27, 41, 74), the United Nations Universal Declaration of Human Rights, the Charter of Fundamental Rights of the European Union, the United Nations Convention on the Rights of the Child, the Convention on Human Rights and Biomedicine or the European Charter on Patients' Rights.
In October 2018, the parties with seats in the Assembly of the Republic had also turned off a petition with more than 10 thousand signatures calling for mandatory vaccination in Portugal. From the left-wing to the right-wing no one defended the obligation, nor the creation of coercive measures, appealing instead that there were more campaigns to raise awareness for vaccination.
Months before, in March 2018, the President of the Portuguese Republic, Marcelo Rebelo de Sousa, had stated: "It is not possible to have mandatory vaccination, but it is very important that many Portuguese realize the importance of the vaccine."
The social condemnation that many people try to do because some parents choose not to vaccinate their children is a form of marginalization that is as reprehensible as the one made against race, sex, freedom of speech or of conscience. In one word, it is a decriminalization of those who believe that the only safe vaccine is the vaccine that has never been used.
Feel more about vaccination in:
Are 100% safe vaccines out there?
France: the cradle of the vaccines where the fear of insecurity is more alive
Sweden is against obligatory vaccines
The United States of America assume that no vaccine is completely safe
Why give immunity to pharmaceuticals?
Can I refuse to vaccinate my children?
Can the school reject a student who does not have vaccines?
Reinforce your awareness in:
Vaccins, un génocide planétaire – Dr Christian Tal Schaller
Vaccination, social violence and criminality – Harris Coulter
Vaccination, l overdose – Sylvie Simon
http://pryskaducoeurjoly.com/actu/1963/les-vaccins-ont-ils-vraiment-eradique-les-maladies-enquete
https://www.dinheirovivo.pt/DVMultimedia/empresas/farmaceuticas/infografia/index.html
http://vyaestelar.uol.com.br/post/9304/o-que-a-filosofia-do-yoga-pensa-sobre-as-vacinas
http://www.jornalstop.com.br/danos-causados-pelas-vacinas/
https://www.dn.pt/ciencia/interior/portuguesa-luta-pelo-fim-das-vacinas-com-aluminio-em-franca-4650733.html
https://l.facebook.com/l.php?u=https%3A%2F%2Fyoutu.be%2F9xKULYMMscs&h=ATOwHDMVxRpViPHm_YBJOwLOxL9qoazF0sqgDuGtfpa4rat-dh64KAm3aRh3vNFfFmA7HV8EYOpbwZFGDWTnGUo8kKEupdGUYTmBi0ZpfYV-3Hk8XrYVIRIXeHtGL2-G8d6NPpVHJ9v9uUWA9zk
https://l.facebook.com/l.php?u=https%3A%2F%2Fyoutu.be%2F933TYSOglZE&h=ATOwHDMVxRpViPHm_YBJOwLOxL9qoazF0sqgDuGtfpa4rat-dh64KAm3aRh3vNFfFmA7HV8EYOpbwZFGDWTnGUo8kKEupdGUYTmBi0ZpfYV-3Hk8XrYVIRIXeHtGL2-G8d6NPpVHJ9v9uUWA9zk
http://expresso.sapo.pt/sociedade/2017-07-16-Portugueses-desenvolvem-vacina-para-derrotar-todas-as-gripes
http://yournewswire.com/harvard-unvaccinated-children-risk/
https://www.facebook.com/ocultoreveladoaverdade/videos/1538233149806545/
https://www.facebook.com/125111167608937/videos/1170898716363505/
https://www.facebook.com/kelly.oliveira.315080/videos/616444268453007/
https://www.youtube.com/watch?v=snEknNLtd8k
https://www.youtube.com/watch?v=hZiSZjp6440
http://globalnews.ca/news/3253840/robert-de-niro-robert-f-kennedy-jr-offer-100g-to-anyone-who-can-provide-proof-vaccines-are-safe/
http://expresso.sapo.pt/sociedade/2017-04-20-Afinal-ha-duas-vacinas-obrigatorias.-E-o-Governo-quer-acabar-com-essa-imposicao
https://www.dn.pt/mundo/interior/vacinas-obrigatorias-e-tabaco-a-10-euros-na-lista-de-medidas-do-governo-frances-8613279.html
http://pt.euronews.com/2017/05/20/italia-aumenta-para-12-o-numero-de-vacinas-obrigatorias
https://www.dn.pt/lusa/interior/alemanha-quer-multar-pais-que-recusem-ser-informados-sobre-vacinas-8510375.html
http://visao.sapo.pt/actualidade/sociedade/2017-06-22-Estara-o-movimento-anti-vacinas-a-ganhar-terreno-na-Europa-
http://www.eurosurveillance.org/content/10.2807/esm.02.01.00185-pt
http://expresso.sapo.pt/sociedade/2016-06-16-Vacina-BCG-vai-deixar-de-ser-dada-a-todas-as-criancas
https://www.publico.pt/2017/12/05/ciencia/noticia/vacina-para-dengue-retirada-do-mercado-nas-filipinas-1794946
http://www.ncbi.nlm.nih.gov/pubmed/12045734
http://www.ncbi.nlm.nih.gov/pubmed/25377033
http://www.ncbi.nlm.nih.gov/pubmed/24995277
http://www.ncbi.nlm.nih.gov/pubmed/12145534
http://www.ncbi.nlm.nih.gov/pubmed/21058170
http://www.ncbi.nlm.nih.gov/pubmed/22099159
http://www.ncbi.nlm.nih.gov/pmc/articles/PMC3364648/
http://www.ncbi.nlm.nih.gov/pubmed/17454560
http://www.ncbi.nlm.nih.gov/pubmed/19106436
http://www.ncbi.nlm.nih.gov/pmc/articles/PMC3774468/
http://www.ncbi.nlm.nih.gov/pmc/articles/PMC3697751/
http://www.ncbi.nlm.nih.gov/pubmed/21299355
http://www.ncbi.nlm.nih.gov/pubmed/21907498
http://www.ncbi.nlm.nih.gov/pubmed/11339848
http://www.ncbi.nlm.nih.gov/pubmed/17674242
http://www.ncbi.nlm.nih.gov/pubmed/21993250
http://www.ncbi.nlm.nih.gov/pubmed/15780490
http://www.ncbi.nlm.nih.gov/pubmed/12933322
http://www.ncbi.nlm.nih.gov/pubmed/16870260
http://link.springer.com/referenceworkentry/10.1007%2F978-1-4614-4788-7_89
http://www.ncbi.nlm.nih.gov/pubmed/19043938
http://www.ncbi.nlm.nih.gov/pubmed/12142947
http://www.ncbi.nlm.nih.gov/pubmed/24675092
http://www.ncbi.nlm.nih.gov/pubmed/25198681
http://www.ncbi.nlm.nih.gov/pmc/articles/PMC3878266/
http://www.ncbi.nlm.nih.gov/pubmed/21623535
http://www.ncbi.nlm.nih.gov/pubmed/25377033
http://www.ncbi.nlm.nih.gov/pubmed/24995277
http://www.ncbi.nlm.nih.gov/pubmed/12145534
http://www.ncbi.nlm.nih.gov/pubmed/21058170
http://www.ncbi.nlm.nih.gov/pubmed/22099159
http://www.ncbi.nlm.nih.gov/pmc/articles/PMC3364648/
http://www.ncbi.nlm.nih.gov/pubmed/17454560
http://www.ncbi.nlm.nih.gov/pubmed/19106436
http://www.ncbi.nlm.nih.gov/pmc/articles/PMC3774468/
http://www.ncbi.nlm.nih.gov/pmc/articles/PMC3697751/
http://www.ncbi.nlm.nih.gov/pubmed/21299355
http://www.ncbi.nlm.nih.gov/pubmed/21907498
http://www.ncbi.nlm.nih.gov/pubmed/11339848
http://www.ncbi.nlm.nih.gov/pubmed/17674242
http://www.ncbi.nlm.nih.gov/pubmed/21993250
http://www.ncbi.nlm.nih.gov/pubmed/15780490
http://www.ncbi.nlm.nih.gov/pubmed/12933322
http://www.ncbi.nlm.nih.gov/pubmed/16870260
http://www.ncbi.nlm.nih.gov/pubmed/19043938
http://www.ncbi.nlm.nih.gov/pubmed/12142947
http://www.ncbi.nlm.nih.gov/pubmed/24675092
http://www.ncbi.nlm.nih.gov/pubmed/25198681
http://www.ncbi.nlm.nih.gov/pmc/articles/PMC2130368/
http://www.ncbi.nlm.nih.gov/pubmed/4016580?dopt=Abstract
http://www.ncbi.nlm.nih.gov/pmc/articles/PMC3170075