Escape the routine, and prepare a salad according to your nature, the location, the season of the year you are in, and your state at the moment. It is true that in the spring or summer you will fancy a salad for its lightness and lower nutrition, but there are also salads for the colder seasons like autumn and winter. These, by tradition, are quite nutritious and contain ingredients that warm our body, soul, and spirit even without being made in the fire.
Choose seasonal products, preferentially those that are 100% organic and fresh to prepare your dish. The imagination usually eases up the making of a good salad, however, here are three examples to better explore this form of Nutrition of Light.
Salad of leaves, figs, and nuts with almond's ricotta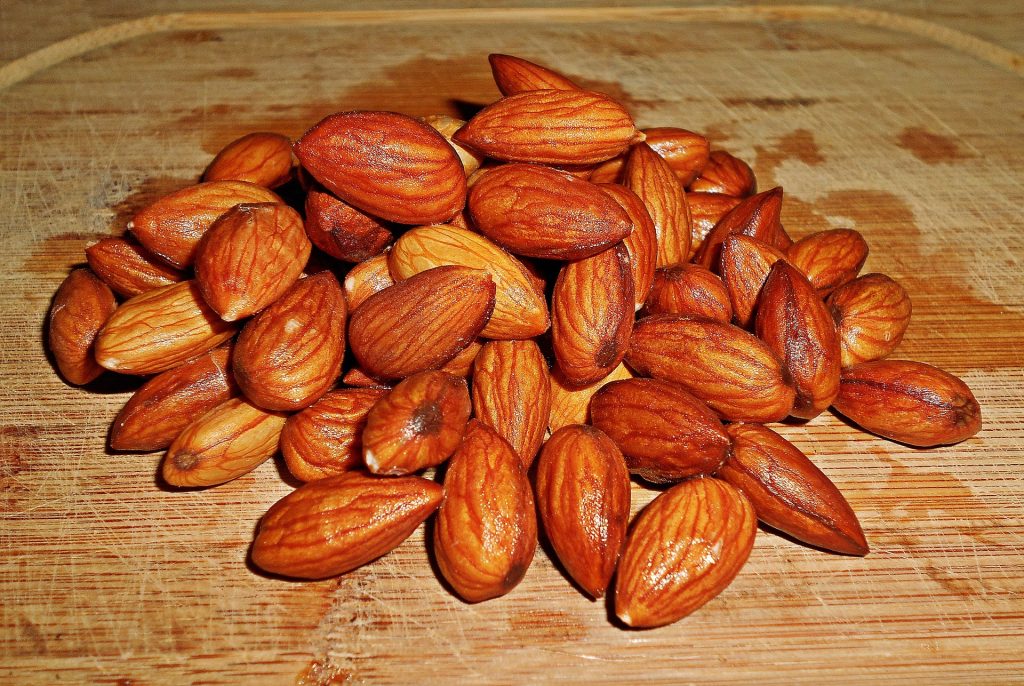 Ingredients:
600 ml of filtered water

200 g of almonds

1/2 lemon

dried tomato

Oregano

Olive oil, mustard, salt, pepper, xerês's vinegar, honey and blueberry liquid yogurt

Cherry tomato

2 figs

1/4 red onion

Nuts and pinions

A hand of leaves of different colors and shades of green like watercress, spinach, capuchin, lettuce, and aromatics as the coriander and basil
To make your almond ricotta cheese, simply soak 200 grams of almonds, for four hours in 600 ml of filtered water. Then put everything in the blender, crush it well and use a strainer to strain. Almond milk can be used later to make a milkshake for example. Now, add to the almond paste the half lemon juice, a pinch of salt, a little pepper and oregano, a strand of olive oil and dried tomatoes finely chopped. Wrap all these ingredients very well with the almond paste and there's your ricotta. Store in the cool.
The cherry tomatoes must be cut into pieces, just like the figs. Meanwhile, the onion must be sliced into very thin half moons.
To make the vinaigrette sauce, mix in a glass, which can be closed, the liquid yogurt, with a pinch of fine sea salt, a strand of olive oil, a little vinegar, honey, and mustard. Then shake the glass very well and your sauce is ready.
To plate up, start by arranging in the plate, the leaves, well washed, mixed with the onion. Then garnish with the cherry tomato, the ricotta cheese, the figs, and some nuts and pinions. To finish, season with the vinaigrette and your salad is ready to serve.
---
Raw salad of grated and sprouted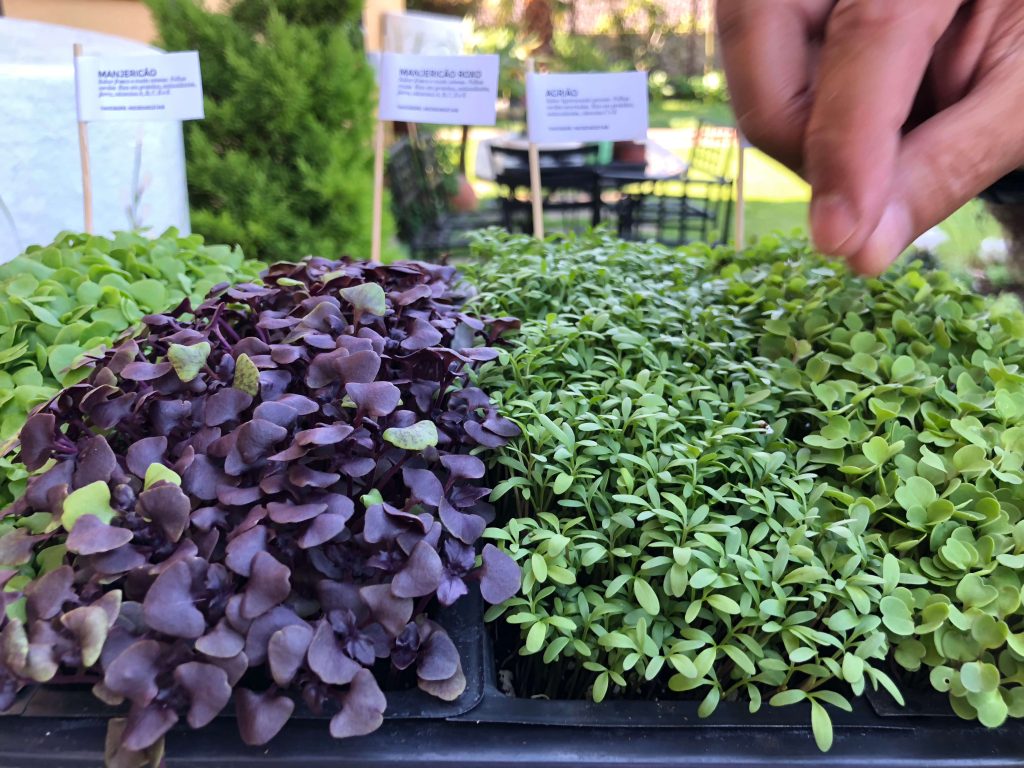 Ingredients:
Salt of the Himalayas

1/2 beet

1 green apple

1/2 carrot

50 grams of walnuts

20 grams of pinions

1 tablespoon sesame seeds

1 lime and balsamic vinegar

Shoots / microgreens and germinated seeds
In an average bowl start by grating the beets, the green apple, and the carrot. Then, season everything with a pinch of fine salt of the Himalayas or marine, add the lime juice and balsamic vinegar to your taste.
In a shallow dish, make a nest with the washed microgreens, shoots and sprouted, that have germinated at home. On the top of the nest, place beet, green apple, and grated carrot. Finally, decorate your salad with sesame seeds, nuts, and pinions. And then… enjoy your meal.
---
Salad of sprouted chickpeas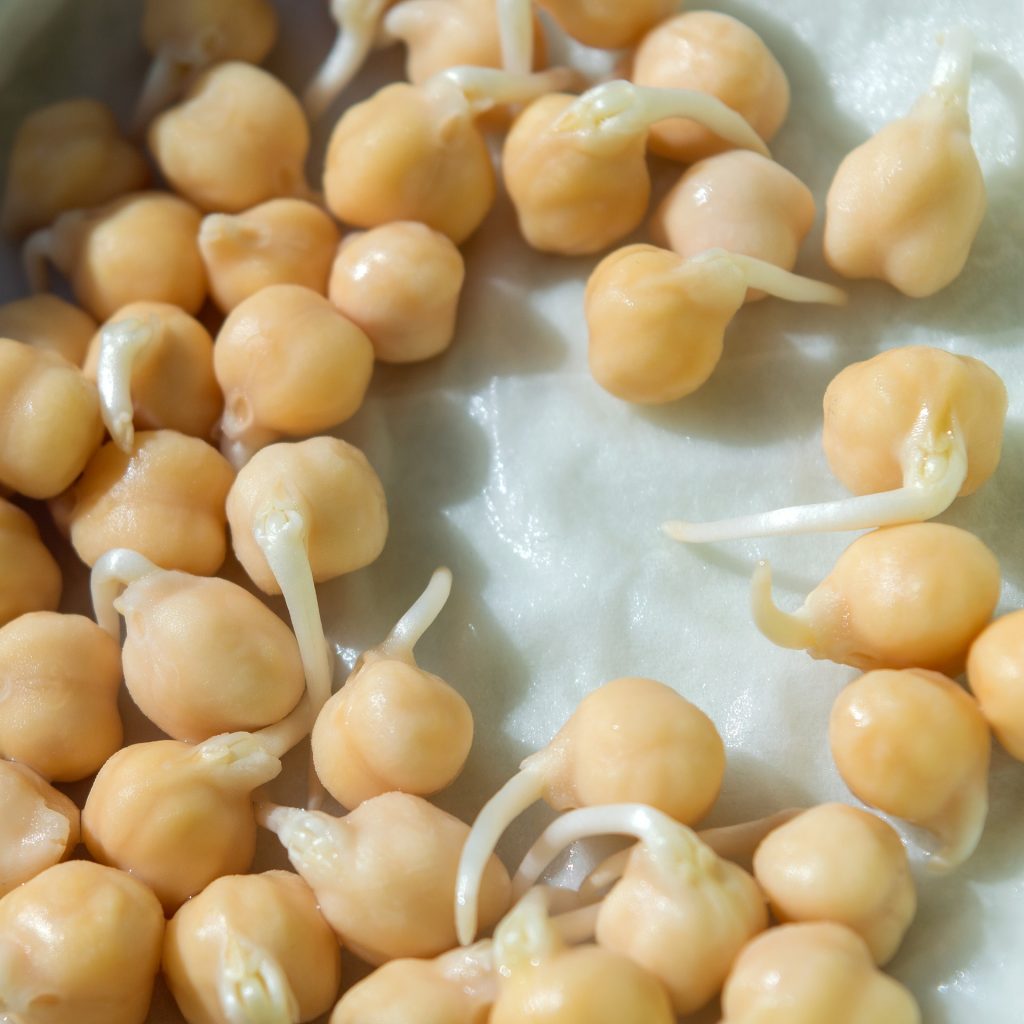 Ingredients:
Filtered water

Teacup of chickpea

1/2 lettuce

60 grams of asparagus

100 grams of cherry tomato

1/2 red onion

1/2 avocado

Nuts and olives for decoration

Coriander and mint

Vinaigrette sauce (salt, olive oil, lime juice and mustard)

Salt flower

Garlic

1 tomato
The chickpeas must be soaked in water for six to eight hours. Then wash the grain very well and wrap everything in a damp cloth to start the sprouting process in a cool place and without direct sun (if you remove the skin from the grain, the sprouting process will become easier). The next day you must sprinkle the cloth with water so that the grain continues to sprout. On the second day, the grain should already be sprouted, then season with salt flower, lime juice, olive oil, and chopped garlic, then take the sprouted beans to marinate in the refrigerator for another two hours.  
Prepare the asparagus, chipping them, and season them with vinegar, garlic, soy sauce and a pinch of salt.
For the vinaigrette sauce, you must mix all the ingredients (salt, olive oil, lime juice, and mustard) in a glass that can be closed to be able to mix everything very well.
Then start to rip the lettuce very finely and season it.
To serve, choose a bowl and start by placing the lettuce in the bottom. Then, spread the sprouted grain and decorate with small pieces of crushed tomato, rolled onion, avocado cubes, walnuts, and olives, to your taste. Finally, wrap everything with coriander and mint, season with vinaigrette sauce. Your salad is ready to serve.
Reinforce your awareness about recipes at:
https://www.docelimao.com.br/site/ from Conceição Trucom,
https://verdadeirodetox.com  from Elias Pereira,
http://alimentovivo.org/curso-vem-pra-cruzinha/lista-de-espera/   from Rita Zumberlan
Book "As Receitas da Cura Alcalina" from Stephan Domening and Heinz Earlacher,
Book "As Delícias de Ella Todos os Dias" from Ella Woodward
Feel more about nutrition in:
Main dishes to surprise at home
Sprouts and microgreens are live foods
Raw and lively nutrition friend of our cells
Being a Vegan is a way of life
Food must respect the "nature and state" of the Human Being
Does an obsession with perfect nutrition an imbalance?
How the elements of nature interact
Three Philosophical Principles of Life