The main course is the highlight of any good banquet. Here is a good opportunity to show your gifts. In Nutrition of Light, the main dish can be easy and fun to make but sometimes requires some imagination. The palette of tastes offered in the menu should, however, require the good intention of whom is preparing the meal, as well as 100% organic and fresh food to make the surprise even tastier. Here we give you three recipes to taste with your loved ones.
Flax and sunflower meatballs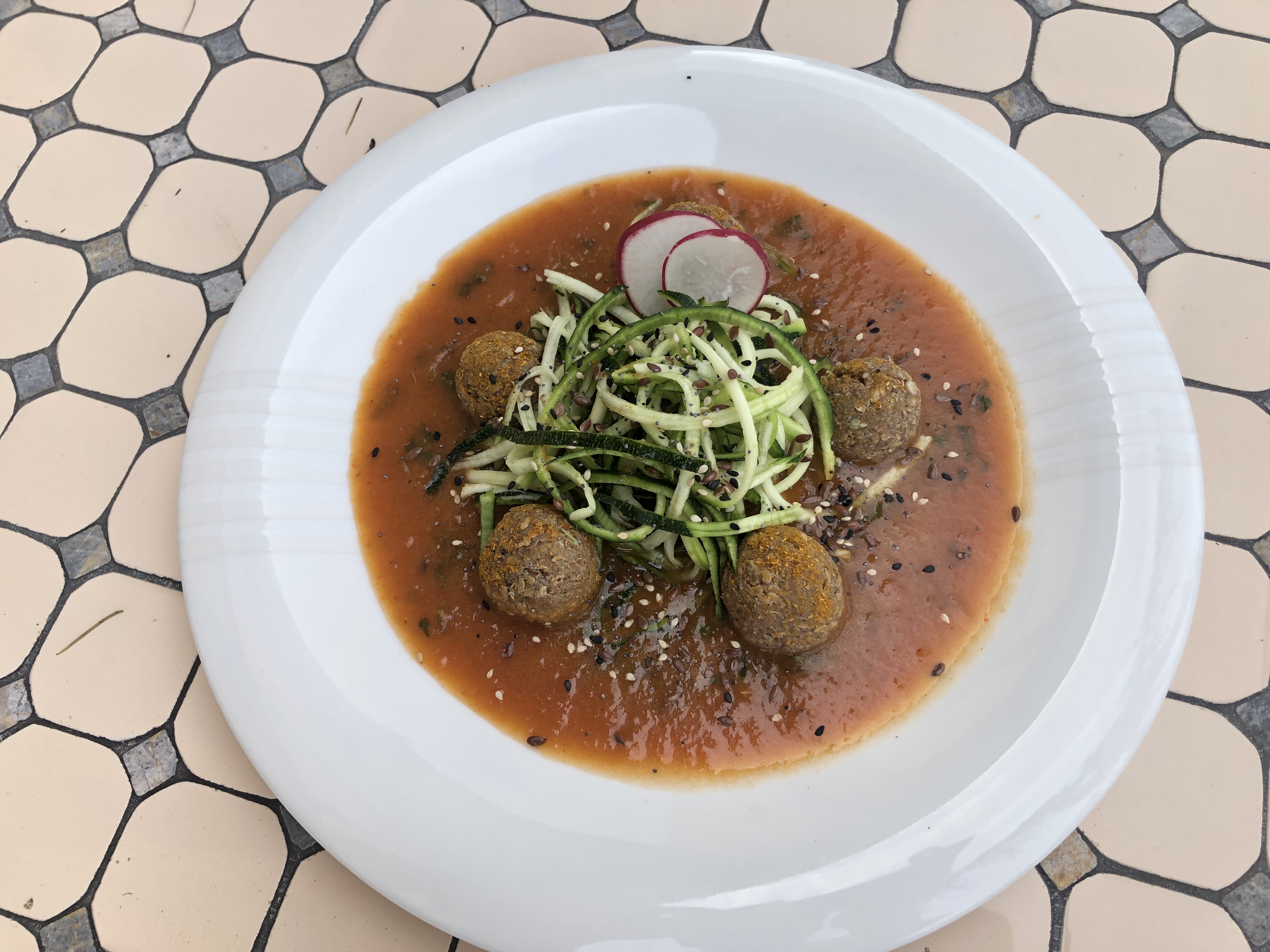 Ingredients:
1 cup of sunflower seeds

1 cup of flaxseeds

1 red onion

1 Zucchini (Courgette)

1 red pepper

1 teaspoon of paprika

Salt

Oregano

Thyme

Coriander

2 Tomatoes

1 teaspoon of ginger

1 teaspoon of coriander seeds

1 teaspoon of soy sauce

Pepper

1 garlic clove

Basil

Lemon juice

1 tablespoon of cumin

Sesame seeds
Start by preparing the seasoning of the sauce for the meatballs which consist of 1 glass of filtered water, cut the red onion, salt to your taste, pepper, oregano, thyme, and coriander. All these ingredients are blended in the blender to make the seasoning sauce.
Then prepare the base for your meatballs. Pour a cup of sunflower seeds and flaxseed into the blender. Grind everything until you get it floured and immediately pour a good water line in so that the flaxseed does not oxide, leaving a more bitter taste and then add the seasoning sauce. Mix everything until a homogeneous paste is obtained.
Once the dough or the paste is done, start preparing the meatball balls and then proceed to dehydration at 42 ° C for four hours.
To accompany you can serve zucchini spaghetti. Make your spaghetti with your own equipment or by cutting the zucchini in very thin strips.
Only the sauce is left to accompany the meatballs and the spaghetti. Chop in the blender, the two previously peeled tomatoes and the red pepper, with a teaspoon of paprika, a coffee spoon of coriander seeds and another one of ginger powder, a garlic clove, an onion, salt, pepper, and a strand of soy sauce. The sauce is to be consumed at a natural temperature or can be heated to 42° C.
To serve, make a nest with the zucchini spaghetti and place the meatballs with the sauce next to it. Enjoy your meal because you will want to repeat it.
---
Cauliflower rice with colorful sticks and vegan mayonnaise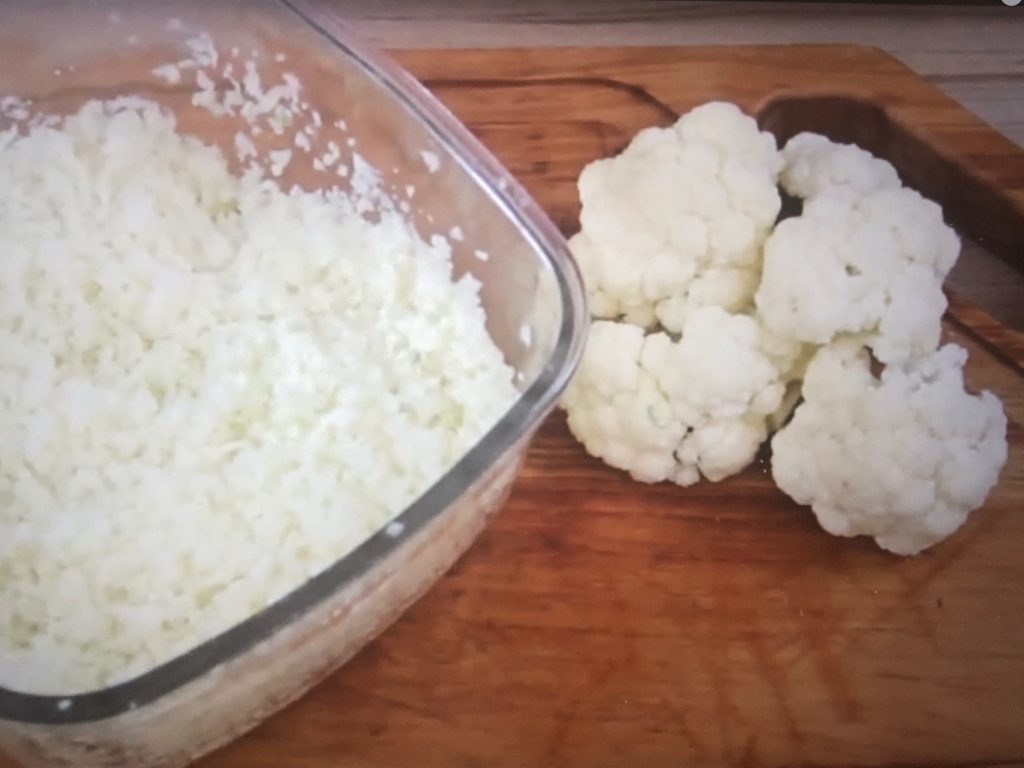 Ingredients:
1 Cauliflower

2 Garlic Cloves

1 Lemon

Salt

Pepper

Parsley

2 Tomatoes

Olive oil

Half teacup of dried grapes

1 Carrot

1/2 Cucumber

Celery

100 grams of Cashew

1 teaspoon of Mustard
Cut the cauliflower into pieces to put it in the blender, where it will mash until obtaining a consistency identical to the couscous. Season it with lemon juice, salt, pepper, chopped parsley, a teaspoon of chopped olives, diced tomatoes, half a teacup of dried grapes, a clove of finely chopped garlic, a strand of olive oil and then refrigerate.

Begin to peel off the outer of the carrot, cucumber, and celery as it contains a very fibrous tissue. Then cut everything in slices of little sticks.
To make the mayonnaise it is necessary to soak the cashew into the water for four hours. Only after that, you may grind it in the blender with a little water, the one that you used to soak it. Then you can add the lemon juice, a dash of olive oil, garlic, a teaspoon of mustard and a pinch of Himalayan salt. Mix everything again until it forms the texture of mayonnaise. Rectify seasonings and if necessary, add a little more water.
Use a shallow dish to serve, placing the rice in the center, accompanied by the small sticks and next to a small bowl with the mayonnaise. Taste it and tell us if you liked it.
---
Raw lasagna of zucchini and marinated eggplant with pesto and cashew ricotta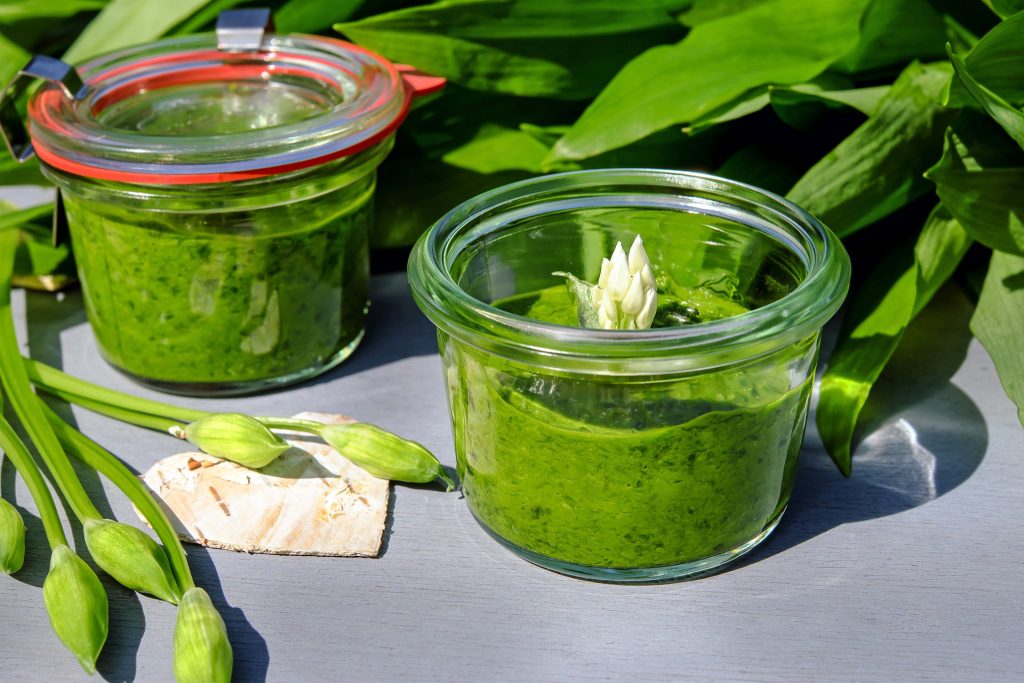 Ingredients:
Sunflower seed paste, flaxseed

1 Zucchini (Courgette)

1 Eggplant (Aubergine)

Pesto

Cashew Ricotta

2 large tomatoes

100 grams of arugula

50 grams of pinions

Salt, lemon juice, garlic, and soy sauce
In a mandoline (which is a culinary utensil used to cut foods, especially vegetables) cut zucchini and eggplant to the extent of 1.5 millimeters in length. Then put it to marinade with salt, lemon juice, garlic, and soy sauce.
Peel the tomatoes, cut them very thin horizontally and season it to your taste.
In a tray, arrange a layer of eggplant, a layer of seed paste, a layer of zucchini, a layer of pesto, a layer of tomato and a layer of ricotta. Make another layer with all these ingredients and finish with the pesto.
At the time of serving, be careful when removing the lasagna from the tray and serve it on a plate, decorated with olives, arugula, roasted pinions, parmesan slices, and a shoot salad.
Reinforce your awareness about recipes at:
https://www.docelimao.com.br/site/ from Conceição Trucom,
https://verdadeirodetox.com  from Elias Pereira,
http://alimentovivo.org/curso-vem-pra-cruzinha/lista-de-espera/   from Rita Zumberlan
Book "As Receitas da Cura Alcalina" from Stephan Domening and Heinz Earlacher,
Book "As Delícias de Ella Todos os Dias" from Ella Woodward
Feel more about nutrition in:
Sprouts and microgreens are live foods
Raw and lively nutrition friend of our cells
Food must respect the "nature and state" of the Human Being
Does an obsession with perfect nutrition an imbalance?
How the elements of nature interact
Three Philosophical Principles of Life