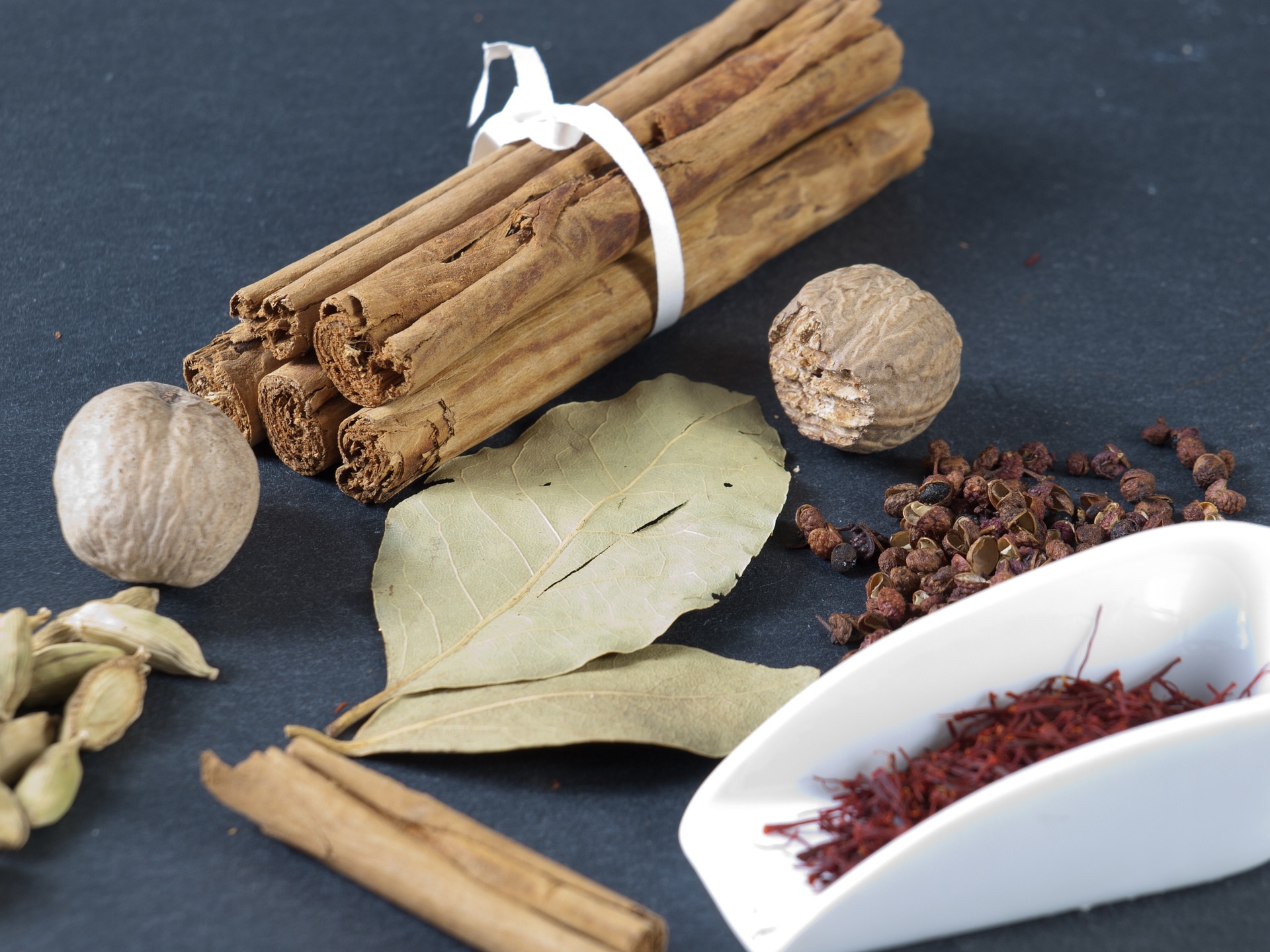 Cinnamon (Cinnamomum Zeylanicum ou Verum)
Plant:
Cinnamon is obtained from the inner part of the bark of the Ceylon Cinnamon tree, scientifically known as Cinnamomum Zeylanicum or Verum (the real one), which can reach 15 meters in height. This cinnamon is presented in a light brown tone and has an intense, warm, sweet, and spicy scent, which makes it unique.
It mustn't be confused with Chinese cinnamon, which belongs to the same family, although it has different properties. Chinese cinnamon contains the substance coumarin in high amounts, which does not occur in Ceylon cinnamon. Thus, excessive and regular consumption of Chinese cinnamon, largely motivated by its low price, becomes harmful to health. Problems can be liver imbalances, stomach irritation, worsening ulcers, increased blood dilution, and possible increased bleeding, as well as heart rate or, can also cause uterine contractions, leading to abortion.
Also in terms of physiognomy, the sticks are different: Chinese cinnamon is darker brown with a single chip inside, while Ceylon cinnamon is light brown in color, with finer, layered chips, forming several layers, which makes the inside of the stick more filled and dense. The powder is more difficult to distinguish, so it is recommended to buy from trusted stores.
Properties:
Anti-inflammatory, antibacterial, anticoagulant, antioxidant, anticancer, antispasmodic, antirheumatic, antiseptic, anesthetic, astringent, aphrodisiac, aperitif, aromatic, carminative, digestive, stimulant, hypertensive (although mild), sedative and tonic…
Benefits:
digestive system,

arthritis,

diarrhea,

muscle pain,

headache,

spasm,

flatulence,

flu,

mild arterial hypotension,

inflammation of the face,

weightloss,

lice,

prevents degenerative imbalances,

slows down Alzheimer's disease,

rheumatism,

cough,

ulcerations of the gums and oral mucosa,

stomach ulcers,

nervous vomiting…
How to consume:
In dehydrated barks to make sweet rice, cakes, meat, jam, bread, pancakes, pies, puddings or to put in drinks like chocolate or coffee… It can also be used to make an infusion (one to three grams of cinnamon powder for one cup of water). Cinnamon can also be consumed in capsules or through essential oils (normally essential oils are only intended for outdoor use).
Cinnamon can also be useful in making pesticides against lice.
Contraindication:
Regular consumption of cinnamon should be avoided or supervised by a competent person in case of diabetes or when taking medicines for the heart, blood system, or other medicines.
It is also not recommended for pregnant women, because cinnamon has abortive properties, causes dilation of the uterus (from the start of the first lack of menstrual flow until the end of breastfeeding) or in children up to seven years.
Cinnamon can also cause skin irritation. It is therefore important to be careful because each body is different, this can cause possible incompatibilities, total or momentary, generated by its ingestion.
This text is an awareness. Depending on the season and the moment in which you are, it is up to each Being to feel whether he should consume this food. The dosage and frequency depend on the nature and physical condition of each Human Being.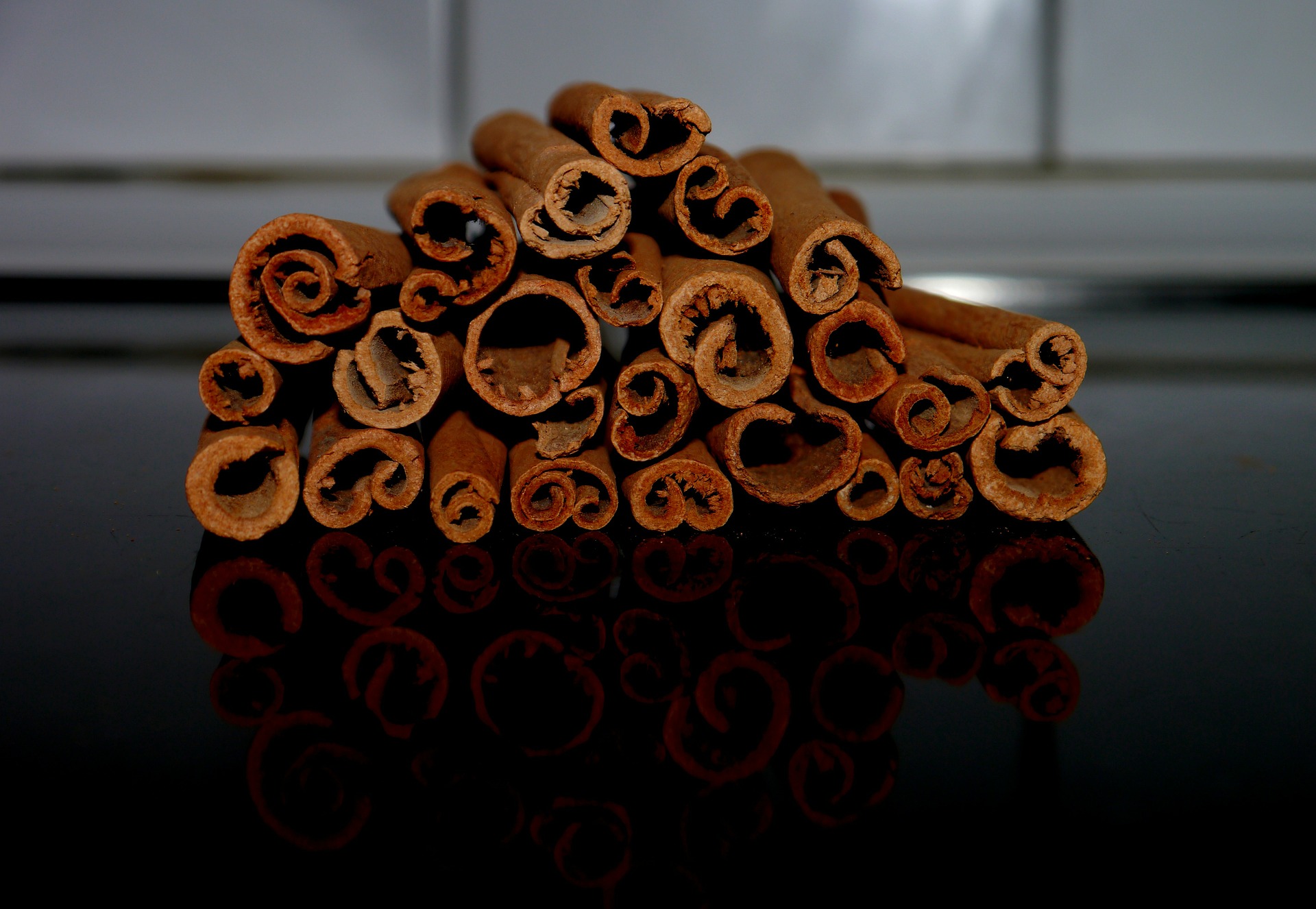 Know more about spices on: