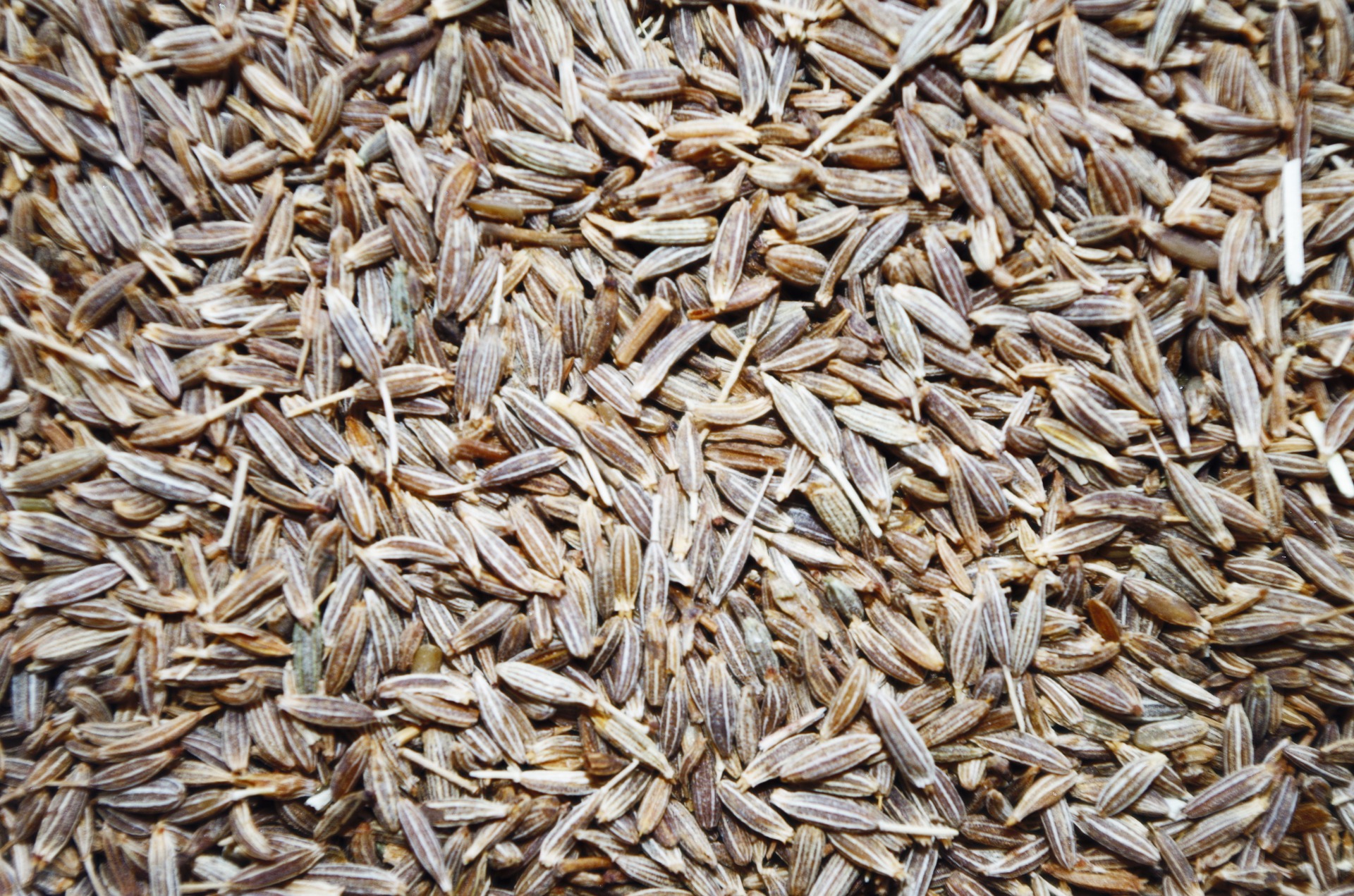 Cumin  (Cuminum cyminum)
Plant:
Cumin, native to the eastern Mediterranean and Egypt, is a small herbaceous plant that belongs to the Apiaceae family, the same as parsley and fennel. The notoriety of this spice has grown over time because of its benefits and the properties it offers in the diet and health of humans. The ancient Celts, Romans, and Arabs, on the other hand, consumed it quite frequently, even being a symbol of the union of a couple and also of fertility. Nowadays, it is an indispensable spice in Indian, Mexican, or North African cuisine.
Cuminum cyminum, it's scientific name, is eaten fresh, in oil or after grinding small, narrow, and pointed rectangular seeds with light brown longitudinal furrows which transmit an intense bitter taste with citrus notes, slightly spicy and relaxing.
The most popular cumin seeds are the brown ones, but there are also black seeds, which have a higher oil concentration. For those who buy powdered cumin be aware that coriander seeds are often mixed with it, which are priced much lower than cumin seeds.
Properties:
Anti-inflammatory, antiseptic, antifungal, antiviral, carminative, digestive, soothing, and sedative… Every 100 grams of cumin provides 375 kcal of energy, 44 grams of carbohydrates, 18 grams of protein, 22 grams of fat, 10 grams fiber, minerals such as iron, calcium, magnesium, zinc, and phosphorus… as well as vitamins such as B and E.
Benefits:
aphrodisiac,

helps with chemical dependence,

anemia,

asthma,

bronchitis,

cholesterol,

degenerative imbalances,

diabetes,

eczema,

skin aging,

facilitates digestion,

boil,

hemorrhoids,

infections,

insomnia,

memory,

osteoporosis,

weightloss,

arterial pressure,

psoriasis,

immune system…
How to consume:
The leaves and seeds are the parts of the cumin plant most used in cooking to season dishes, make sauces and bread. As an aromatic plant, cumin is also widely used in certain types of liqueurs, preserves, and sweet jams.
To make an infusion, put 30 grams of dry seeds in a little cold water and after a few minutes add about a liter of water almost to the boil and let it steep for 15 minutes.
For external use, the leaves of the cumin or seeds can be used to make a paste which will be used to relieve boils, psoriasis or eczema.
Consumption by breastfeeding women can help strengthen milk.
Contraindication:
For pregnant women and excessive consumption can cause irritation of the stomach and intestines. Therefore, it is advisable to be careful, because each body is different this can lead to possible incompatibilities, total or momentary, generated by its ingestion.
This text is an awareness. Depending on the season and the moment in which you are, it is up to each Being to feel whether he should consume this food. The dosage and frequency depend on the nature and physical condition of each Human Being.
Know more about spices on:
Seven indispensable spices in the kitchen